E-505 Hinged Elbow Wrap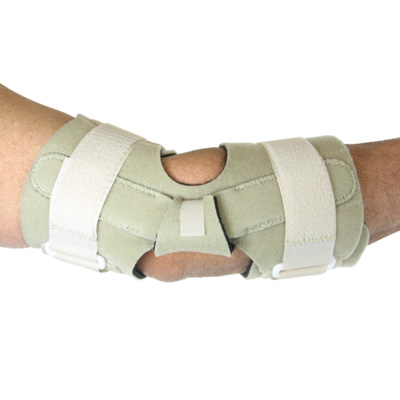 Dual-pivot hinged elbow wrap provides medial and lateral elbow stability. Open cubital fold and posterior elbow allow a non-binding range of motion. Adjustable dual-closure design allows for maximum custom fit.
If measurements are provided, posterior closures can be eliminated for a more custom fit.
Specify left or right. Available in Velcro®-sensitive neoprene colors.
STOCK SIZES
E-505
Stock Size
Circumference at Elbow
8"
Fits 6" to 12"
9"
Fits 6" to 13"
10"
Fits 8" to 15"
Measuring Guide