CUSTOMIZING > COLOR
Benik Corporation offers 17 colors of neoprene to choose from. With such a wide selection, you can pick your own personal favorite or match team, club or other uniforms. Standard and ventilated materials are available in all colors.
NOTE: In some cases, not all components of a product will match the selected color, including seam tape, thermoplastic panels, pockets for stays and Velcro® straps. We select complementary colors when a perfect match is not available or you may specify a preference. See the chart below for availability.
Velcro®-sensitive colors, and color of any thermoplastic coverage area, are indicated by a *.
Seam tape colors are indicated by a †.
Velcro® strap colors are indicated by a √.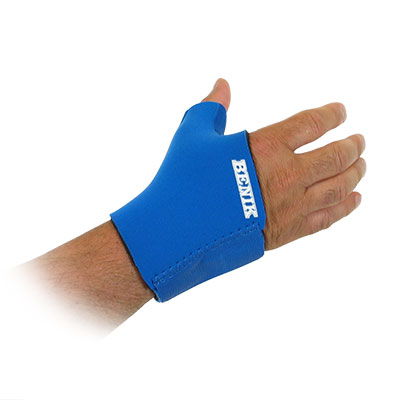 Place your cursor over color squares to view the pictured splint in the selected color.
(Actual color may vary slightly depending on browser and monitor.)