RG-87 Hand, Thumb and Index Orthosis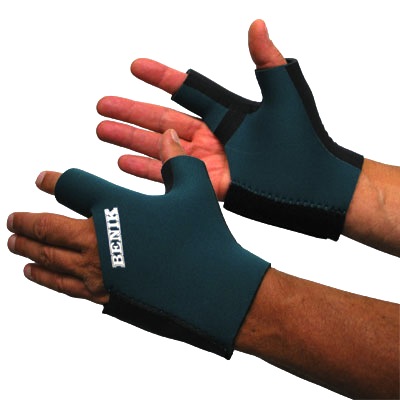 Originally designed for a professional baseball player to help avoid bruising in the web space between the thumb and index finger, this neoprene glove is useful for anyone using tools or activity that puts pressure on this sensitive area. Palm area is cut away for grip and pressure sensitivity. Specify left or right hand.
Index finger measurements required for this product. Provide circumferences at the DIP and PIP and length from web space between the index and middle fingers to desired distal end. See our Sizing Guide for additional info.
STOCK SIZES
RG-87
Stock Size
Circumference at MCPs
XS
6 3⁄4" - 7 1⁄2"
S
7 1⁄4" - 8"
M
7 3⁄4" - 8 1⁄2"
L
8 1⁄4" - 9"
XL
8 3⁄4" - 9 1⁄2"
Measuring Guide