K-103M Knee Sleeve with Anterior Pad and Buttress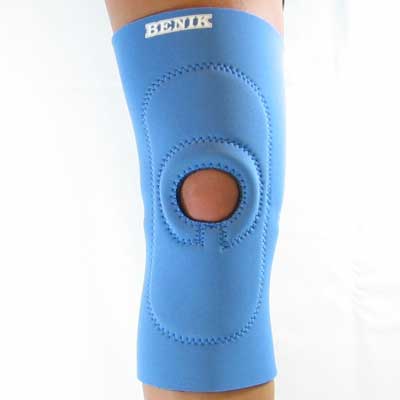 Modified version of the K-103 comes standard with patella cutout and neoprene cord buttress. Specify whether buttress should be superior, inferior or lateral to the patella. Specify right or left leg for lateral buttress.
Available with Darlexx™ option for extended wearing comfort.
STOCK SIZES
K-103M
Stock Size
Circumference at Knee
XS
11" - 12"
S
12" - 13"
S/M
12 3⁄4" - 14"
M
13 1⁄2" - 15"
M/L
15" - 16 1⁄2"
L
16" - 18"
XL
17 1⁄2" - 19 1⁄2"
Measuring Guide