K-104 Under/Outer Knee Sleeve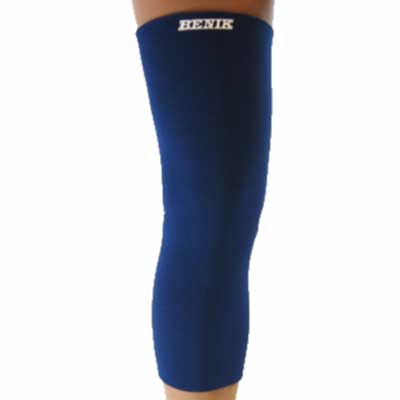 Slip-on sleeve is designed to be used as an under and/or outer sleeve for some of the more rigid forms of supports. The 16" to 18" long sleeve provides additional cushioning from metal and elastic supports worn for long periods of time. Comes standard in 3mm thickness. Available in 1.5mm in limited colors. Specify desired length. Available with patella cutout on request. Fits left or right.
Available with Darlexx™ option for extended wearing comfort.
STOCK SIZES
K-104
Stock Size
Circumference at Knee
XS
11" - 12"
S
12" - 13"
S/M
12 3⁄4" - 14"
M
13 1⁄2" - 15"
M/L
15" - 16 1⁄2"
L
16" - 18"
XL
17 1⁄2" - 19 1⁄2"
Measuring Guide