K-201 Knee Sleeve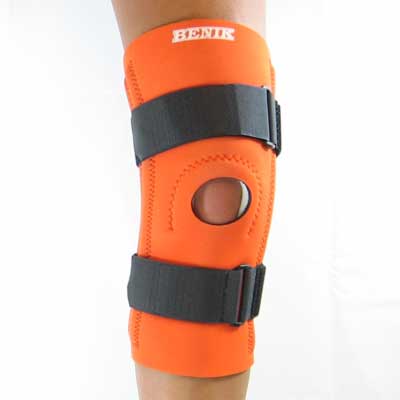 Knee support with spiral stays, sewn-in felt buttress and removable D-ring cinch straps. Medial and lateral spiral stays assist in keeping the sleeve from drifting or bunching. Specify left or right and buttress position.
If there is more than a 7" difference between the circumferences of the mid patella and proximal end of support it is advisable to use a K-204-style proximal strap that does not encircle the limb to prevent slipping.
Available with Darlexx™ option option for extended wearing comfort.
STOCK SIZES
K-201
Stock Size
Circumference at Knee
XS
11" - 12"
S
12" - 13"
S/M
12 3⁄4" - 14"
M
13 1⁄2" - 15"
M/L
15" - 16 1⁄2"
L
16" - 18"
XL
17 1⁄2" - 19 1⁄2"
Measuring Guide